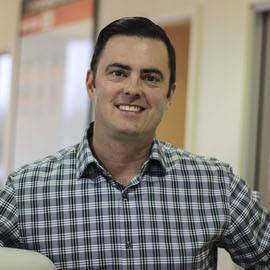 Sean Warren
Owner/Operator
I look forward to helping you find the right vehicle to suit your wants and needs.
About
Warren Auto Brokers is owned and operated by Sean Warren.  Sean has over 17 years experience working in the Victoria auto industry.  Sean is born and raised in Victoria and has lived here all his life.  Sean has managed major franchise dealerships for a well known auto group since 2002.  After the birth of his third child he decided it was time to fulfill the lifelong dream of running his own business based around a passion for the automobile!
At Warren Auto Brokers we feel a responsibility to offer a great product at a fair price.  No high pressure sales tactics.  If you are buying a used vehicle from us you can feel confident that the car, truck or SUV has been inspected and is safe for you and your family.  If you are using us to help you purchase a new vehicle you can rest assured that our connections across B.C. will help you get the best deal possible.
We have had a few people ask what exactly is Warren Auto Brokers all about?
1. I carry an inventory of used vehicles. (cars, trucks, SUVs!) What kind of used vehicle are you looking for?
2. New car buying service.  We help you figure out what the best new vehicle for you is and then I negotiate the lowest possible price for you (imagine saving hundreds to thousands on your next vehicle!).
3. YES I will take your old car on trade!
I am looking forward to helping you with your next vehicle purchase!!
If you or anyone you know is in the market to buy a new or used vehicle give us a call and make sure you never pay too much for your next vehicle!